Rejuvenate your itchy scalp and unmanegable hair! Follow Sakhi's tips and see the magic!!!
Scalp is among the very sensitive and most neglected parts of the human body. Scalp therapy includes a scalp massage and deep conditioning from the tip of hairs to the roots. This also helps to get rid of dandruff and dead skin. The hair roots get lubrication and it increases their elasticity. Massaging helps to rejuvenate your hair and make them shine. If you suffer from itchy scalp, or flaky scalp, here's what you can do…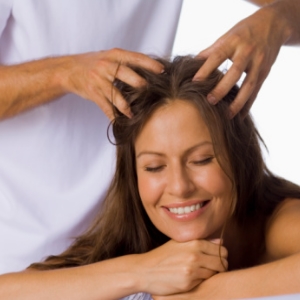 Hair oil treatments: Apply oil to your scalp; cover your hair with a processing cap. Allow it to sit for 10-15 minutes under a hooded dryer or with a warm towel. This will help to loosen flakes from the scalp.
Cleanse: Use shampoos containing coal tar or salicylic acid which will help to effectively clean the scalp. Focus on the scalp and do not rub the cleanser along the length of the hair, as it may cause dryness and rough up the hair shaft.
Deep conditioning for hair roots: The shampoo will redo your hair, but leave your hair rough and dry. So deep conditioning will help to seal the moisture.
Be stress free: Stress is also bad for hair. It may cause scalp problems and bad hair day too.

 
Some other useful tips:
Never use hot water for hair wash.
Wet your hair well before shampooing.
Don't over brush the hair as it may over stimulate the sebaceous glands (microscopic glands in the skin that secrete an oily/waxy matter), making the hair greasy.
Wash your hair every other day, not every day.
Massage your scalp as it helps to reduce hair breakage and minimize frizz, leaving hair shiny, manageable and silky.
Scalp therapy helps to mend split ends and abused hair too.
Just follow these tips and get shiny, silky hair; always!!
Sakhi offers for all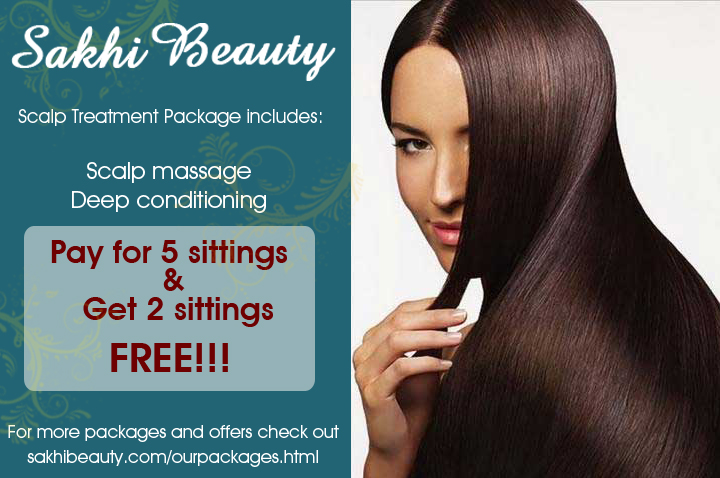 Scalp treatment package, which consists of Scalp massage and Deep conditioning. You just have to pay for 5 sittings and get 2 sittings ABSOLUTELY FREE!!!
So, go ahead with your wish list and find the new you!!!