Enhance your beauty with the Modern Indian Bridal Makeup Tips of Sakhi Beauty
If you are moving towards your wedding night, and still wondering about what to do and what not to, to look as the most beautiful bride of the season, then you have reached to the right place. Our extremely popular beauty parlor, Sakhi Beauty is just the right destination for you.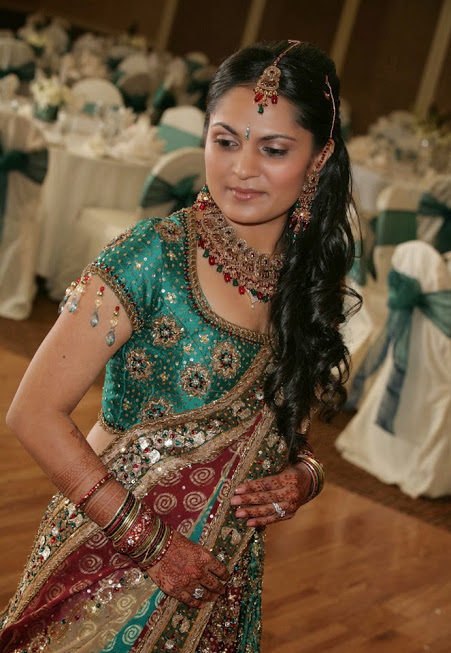 We are glad to be associated with some of the most prominent beauty consultants of the region, who are enriched with innovative Indian wedding make up ideas.In fact, we keep on up grating ourselves, to stay at par with the needs of the clients. Creating perfect wedding makeup and hair is just another forte of our team, which is repeatedly referred by our happy customers. Honestly speaking, we have focused on satisfying every single customer of our beauty unit, in the utmost ways, which in a way, helped us in generating a free word of mount publicity for our parlor.
Confused, why people have been selecting our services over several other parlors in the town, for wedding makeup and hair? We have a very simple answer to that. Each of the beauty experts, working with our team is extremely talented and compassionate in nature. We totally understand the priority of looking the best on the wedding days. This is a common concern of every single bride.  This is why; we come up with updated methods of beautifying the features of every single customer.
Our team is well aware of the fact that, the feature, complexions, theme, accessories and wedding dress of every bride is different from each other. Keeping this under consideration; we customize the platter separately, for every single bride. We of course focus on the preferences of the clients as well, while doing the makeup. So stop being worried about the look, you are going to carry on your grand day. We are going to create nothing less than the best for you.