Sakhi beauty helps you look prettier on this Valentines! Sweep your loved ones off their feet!!!
Valentines, an official day to express love, it is believed though. On this day every girl wants to look the best of all. She fears that if she asks: "O mirror on the wall, who is prettiest of all?" The mirror may certainly not take her name. So she wishes to look beautiful! Well, we at Sakhi Beauty help you to change your look.
Let's check step by step how to enhance your beauty on this very day!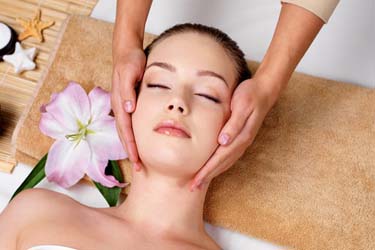 Herbal facials are very popular these days. They are very safe and natural too. These facials are easy on all types of skin, oily, dry, and natural and cause no harm. Depending upon your skin types, different types of facials can be used to cleanse tone and rejuvenate the skin. Facials help to remove off the dead skin, treat acne, wrinkles, patches and decolonization. Facials are done for anti aging, anti tanning, hydrating, instant glow, under eye treatment.
Facials rejuvenate your skin. It is advisable to get facials done every 6-8 weeks. Teenage facials are to be done to prevent excessive oil secretion and build up that blocks the pores of the skin. Acne facial treatments are recommended for young adults between 13-19 years. Different kinds of facials include diamond, silver, gold facial, pearl, oxygen facial and fruit facial.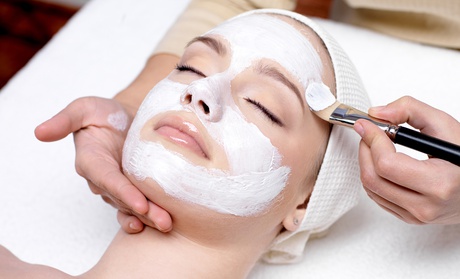 Anti tanning: Over exposure to harsh sun rays may cause tanning to the skin, wrinkling, pimples and dryness of the skin. Several good treatments are available for removing tanning and restoring skin to its natural tone.
Even during winter, one's facial skin may get affected. One has to take good care of one's skin. We give you a few tips on how to take care of your skin.
First, let's begin with lips:  Lips are the most neglected part of human body. The most sensitive, yet neglected. During winter mostly lips get chapped. Drink plenty of water.  Lack of moisture in the body may cause chapped lips.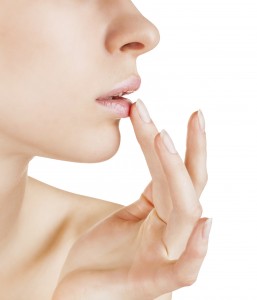 Moisturize by using lip balms: Use best quality of lip balms. Mostly moisture gets away during winter.  Applying moisturizer on your lips can help them remain moist.
Avoid cold: Staying inside during winters is the best way to nurture your lips. If you go outside, your lips may turn dry and get chapped. So stay inside the door as much as you can.
Steam: Steam is the best way to rejuvenate your facial skin. It helps to open up the pores that have been blocked due to dry skin. After taking the steam, dab your face with moist towel. DO NOT rub; just dab. Wash your face with mild face wash or use mild soap.  The more natural soap, the better. We at Sakhi will help you to enhance your beauty and make you look like a Cinderella on Valentine's Day!
Come to Sakhibeauty to change your look!!
Happy Valentine's Day!!!